What is Ecommerce Marketing Services?
Ecommerce marketing is important for more than just online merchants and eCommerce marketers. It is intended for businesses with physical locations as well as an online presence. 56 percent of firms that use eCommerce digital marketing also have a physical location where they offer their products and services.
Ecommerce marketing is an excellent marketing channel for business owners that want to offer in more than one location. The greater the number of locations that you may sell, the broader the client base you can reach. And the more money you can make, the better.
This is, of course, until an effective E-commerce marketing strategy shows up.
What Digital Nawab - Ecommerce Marketing Agency do?
A Digital Nawab eCommerce agency is a group that works with your company to handle complicated challenges and assist you to accomplish your objectives. This is frequently accomplished by Digital Nawab through the smart use of creative, technology, and marketing services.
Because Digital Nawab operates differently, we'll offer our method and viewpoint on dealing with customers. Our company operates on a full-service approach. This implies that we provide services in strategy, creative, marketing, and technology all under one roof. Inbound marketing is used to get new people to your website and to build engaging website design and technology to help them convert.
A successful eCommerce marketing agency is on top of industry trends, processes, and software to help you flourish. A competent Digital Nawab eCommerce agency will exhibit a strong grasp of where eCommerce is heading, whether you're seeking help with SEO tactics, site design, or lead generation.
Our Ecommerce Marketing Strategy
Our eCommerce marketing is the process of directing traffic to your business, converting that traffic into purchases, and making your brand visible to the general public. Our eCommerce marketing concepts are dynamic; as the industry and audiences change, so must your approach to ensure that you always get the highest ROI rates. Choosing the appropriate approach and adapting it to produce the desired outcomes is half the fight won.
Why Ecommerce Marketing Agency?
Businesses all over the world are turning to market agencies to help create and expand their brands in a constantly changing digital and competitive marketplace.
Using an agency to design your eCommerce marketing plan might provide you a competitive advantage since you will have access to the most up-to-date strategies, tools, and resources. These are the organizations that merchants all around the world rely on to help them establish and develop their companies.
Our Ecommerce Marketing Services
1. Search Engine Optimization (SEO)
Getting more traffic is often at the top of every business owner's thoughts, therefore the idea of mastering eCommerce SEO has undoubtedly crossed your head a few times.
Search engine optimization (SEO) increases organic (free, natural) traffic from search engines such as Google, bing, and Yahoo.
The goal of eCommerce SEO is to have your product pages appear in the top 10 organic search results. There are, of course, many more pages to explore.
3. Pay-per-Click Advertising (PPC)
PPC for eCommerce, also known as eCommerce PPC, is an online advertising approach that uses PPC advertising to promote an online store and its items. These advertisements may appear on search engines, social media networks, and websites. Because it targets ready-to-buy customers, PPC for eCommerce works effectively for driving sales.
Pay-per-click (PPC) advertising is a type of internet advertising in which you only pay when someone clicks on your ad. It makes no difference how many times your ad is shown or how many people view it — you just pay for real clicks.
2. Social Media Marketing (SMM)
Social media marketing is one of the most significant avenues for business growth and a crucial part of eCommerce marketing for every eCommerce merchant today.
According to a recent Visitor study, 75% of consumers admit to buying anything after seeing it on social media, and 90% say they use social media to assist them to make a purchasing choice. A reasonable budget is required to convert your social media efforts into a functional system that generates the conversions and sales you desire.
4. Email Marketing
Ecommerce email marketing is a powerful marketing technique that uses email to promote an online store's items to existing or potential consumers.
Emails are one of the most common forms of digital communication, which is why employing them for marketing purposes can be highly successful. They assist to increase user engagement, client loyalty, offer important information, advertise the best bargains, and increase sales.
Marketplace Advertising
Consumers carry 190 searches per second on Amazon
Amazon, and other marketplaces and great sites to sell for the extra income streams. They often come with huge potential to increase your organic rankings, retargeting viewers and leverage their algorithms and lookalike modeling tools to find new openings of production.

Making sure you're only selling when you have products in stock reduces wasted ad spend, made possible by ROI Hunt organization tools
Tools We Use

Social Media Outreach
instagram users consume an average of 30 mins per day on the program, associated with 40 mins on Facebook and yet 75% of IG users report getting investment choices based on something they saw on the app, minimizing FB's 30%.
Our Case Studies
Actions speak louder than words




Let's do Business
According to several reports, it has been observed that 75% of internet users don't scroll past the first page for their search results.

Hence, your website must show up in the top ranks of the first page of the search result itself.

Through SEO, you will be able to understand your customers and their buying behavior. You will get to know what words they are using the most for their searches and how they are related to your business or service.

SEO will sort everything out for you with time and help you generate more quality leads for your service.
It is important to know that SEO does not start producing results overnight. Businesses need to invest in SEO in accordance with the long-term view.

SEO services are structured differently according to your budget, timeframe, your goals, and several other parameters. In most cases, we provide well-structured plans to you, which you can choose according to your goals and budgets.
An SEO agency provides search engine optimization services to businesses to help them make their online presence more significant and reach more people over the internet.

SEO is the process under which changes are made to your website content and design to increase your website's overall ranking on search engines like Google.

The higher the rank of your website in Google search, the more visible it would be to your prospects.

An SEO agency first does an SEO audit to evaluate how your website is doing on the internet then it plans and strategizes to help increase the ranking with proper use of keywords and other tactics.
An SEO company enables your business or website to be optimized for search engines like Google, Yahoo, and Bing.

An SEO company has a team of SEO experts with several years of experience who know what it takes to appear in the top search results of search engines like Google.

They do an SEO audit of your website from the SEO perspective and analyze what is working for you and what is working against you.

Then accordingly, they design a strategy for your website to help increase your ROI on SEO.
It would be difficult to mention every benefit a company of SEO professionals would be able to give you.
Below are three main benefits that you can get by partnering up with an SEO company:
A team of experienced SEO professionals can help improve your search engine rankings on search engines like Google, Bing, and Yahoo.
We can help improve both the quantity and quality of the traffic coming to your website.
We give monthly reports and provide measurable results.
SEO companies offer several SEO services which can be clubbed under different categories.
Some common SEO marketing services include:
Local SEO: It ensures that your customers can find you locally easily on the internet.
Ecommerce SEO: SEO services for your e-commerce business.
Voice SEO: Growing your business through Digital Marketing
SEO Audit: A comprehensive way to determine how well your website is doing from the SEO perspective.
When it comes to the area of focus, SEO services can be classified as follows:
On-page SEO: This focuses on the optimization of your website, which includes content, title tags, website structure, and so on.
Off-page SEO: This focuses on enhancing your online presence, especially your website's backlinks.
Technical SEO: This focuses on your website's backend like the user interface, website architecture, speed, and so on.
Excellent services and good work environment.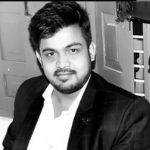 Naveen Gupta
Have been working with the team from past 3 years, and it has been really amazing to work with them. They are highly professional, great knowledge of their work and extremely dedicated. Keep up the great work!!!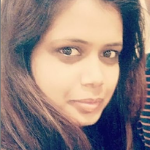 Shefali Shukla
Beautiful work. Very professional. On time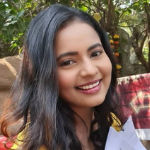 Nandini Maurya
Nice work, good to work with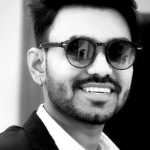 Sumit Kapoor
Very well and professional in work manner always look first for work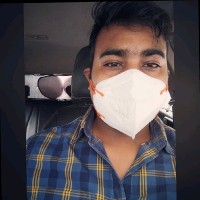 Harshit Verma
Best Website Devlopment & Social Media Marketing company in Lucknow, Thanks Ujjwal & Sharad for growing my business, you all give good advice on how to reach the targeted audience. My website & Business is getting traffic from your quality advice Thanks for your support digital nawab!!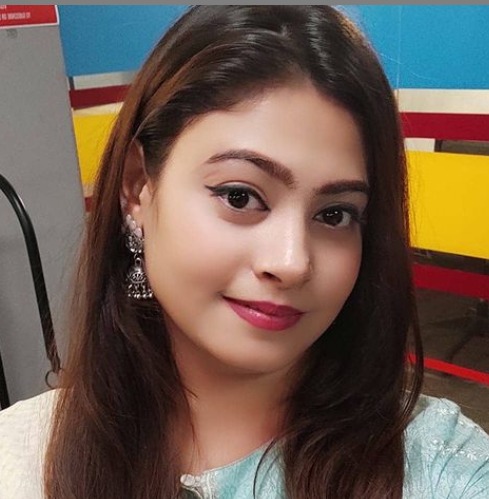 Surbhi Goel
Super Service of Google Adwords & Display Add.... Thanks to Promote DAF International....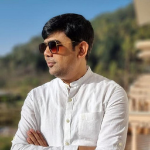 DAF Modular Kitchen
Our Associations !!
We Have Crafted Success Stories On Global Forefront